About Us
Flower Imagination is a creative team of professional florists and decorators with a unique style and many years of experience. We take pride in our work, and every project is a unique and exciting process in which every detail matters.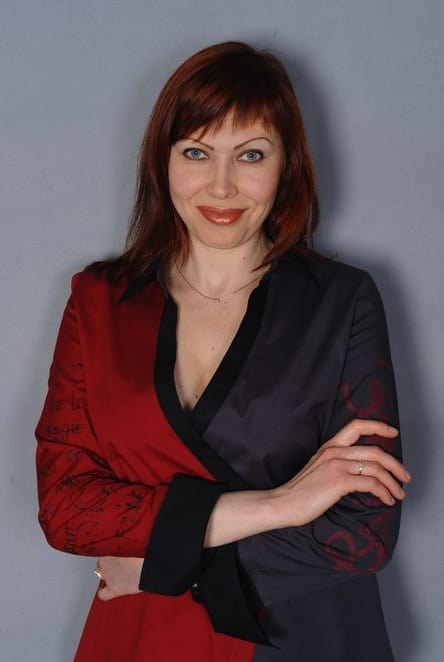 Our studio is founded by Yuliya Petrova, a world class floral designer who recently moved to Utah. Yuliya was introduced to floral business in 1994 and since that time works with flowers almost every day. She studied floral design in Switzerland (International Florist School) and Holland (Floristic School of Martin van Bergen and Floristic school of Gary Loen). She established herself as one of the top florists in St. Petersburg. She started as a lead florist in the small floral shop chain where she was responsible for developing overall concept and style, teaching master classes to employees, and design of event decorations. In a few years, the floral shop chain where she worked grew from four shops to become the largest chain (more than 40 shops) in St. Petersburg. Yuliya had extensive experience in floral design of hotels, restaurants, expositions, concert halls, private houses and businesses, city and federal events (e.g. St. Petersburg International Economic Forum (SPIEF), International Innovation Forum, showrooms and shareholders meetings for multibillion corporations such as Gazprom, Rosneft and Beeline). Later she organized her own floral design studio specializing in wedding and event decorations. After moving to SLC three years ago, Yuliya continued her passion for flowers by working at Cactus & Tropicals for the last two years. Recently, with enthusiastic team of designers she founded floral design studio Flower Imagination.
Our team has decorated weddings and events at major SLC venues such as The Garden Place at Heritage Park, The Grand America Hotel, The Thanksgiving Point, The Falls Event Center, etc.
Now, as we open our new studio location on South Temple Str., we are excited to provide the full spectrum of services with fresh and artificial flower designs! We have tremendous experience, energy, motivation and desire to offer our customers the world-class standards in floral business!